Aug. 7th, 2016 at 10:25 AM
Couldn't post Day 6 because, well, it's a video and Flickr doesn't allow videos to be uploaded, but you can see it
here if you're so inclined
.
So the prompt for day 7 was "Packaging"-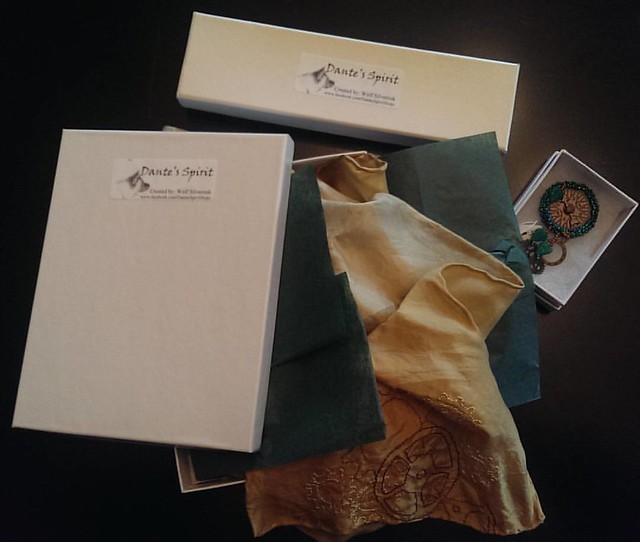 I like to keep my packaging simple- clean, white boxes with acid free tissue paper for the scarves, silk and woven, and fiber cushioning for the jewelry. A clean, simple label with my Dante's profile, shop name and Facebook link go on the front.

This way, the pieces themselves are allowed to be the focal point when you open them up.